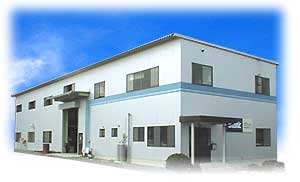 Our surroundings overflow with a lot of things.
Those products cannot lack it in our living.
The product with a new technology and the performance is created every day, and it lives more richly of us.
However, the trust of the product cannot be built even with an efficient technically excellent product if there is not supporting like the quality control and the quality assurance, etc.
ATTONIC Ltd. has been involved in the field of the inspection and the examination done with the production plant of the product for about 40 years. We satisfy the customer's various demands based on the experience and knowledge.
Company Overview
Name of the company
ATTONIC Ltd.
Address
〒441-8115
600-5, Higashitakada-cho, Toyohashi, Aichi, Japan
TEL
+81-532-41-5357
FAX
+81-532-41-4826
E-mail
info@attonic.co.jp
Dealings bank
Bank of Tokyo-Mitsubishi UFJ Toyohashi branch
Toyokawa credit union Futagawar branch
The main destination
for export
Taiwan, South Korea, Singapore, Hong Kong, Thailand, Indonesia, Malaysia, Australia, Britain, Italy, and France